Led Driver Adaptador de tira LED 12V 1.25A 15w Adaptador de corriente, FCC, certificados CE prometen 3 años de garantía como mínimo. Voltaje de entrada 100-240V en 12v, 24v 15w adpater. Led Strip Driver es un pequeño equipo electrónico portátil y suministro de equipos de conversión de energía eléctrica y electrónica, generalmente por el shell, transformador de potencia y circuito rectificador, su salida se puede dividir en tipo de salida de CA y tipo de salida de CC.
Características del adaptador de tira led:
* Entrada universal 100-240V AC 50 / 60Hz
* Alta eficiencia: V
* Protección de cortocircuito, OVP, OCP
* Color del gabinete opcional
* Peso ligero y compacto
adaptador de tira LED Especificaciones del entorno:
* Temperatura de trabajo: 0 ° C-40 ° C
* Temperatura de almacenamiento: -10 ° C-70 ° C
* Humedad: 5% -95% sin condensación
* Estrella de energía IV y V
Especificaciones electricas :
* Voltaje de salida: 3-30V DC
* Corriente de salida: 100-3000mA
* Potencia: 1-24 vatios
* Rizo y ruido: 1% de voltaje de salida
Brand

Mingxue

Dimension

73*77*27mm

Weight

130G

Color

Black

Output

12 Volt 1.25 Amp

Type

Plug In

Input Voltage

100-240Vac

Universal Input

Power

15 Watts

Certifications

CE FCC ROHS

DC Connector

OD5.5*ID2.5*10mm

Instructions

If you don't know whether this machine can use this adapter, you can view your

original adapter's output parameters (Output voltage, current) whether

suitable, if the original adapter lost, or you can look at the electronic equipment

at the bottom of the parameters of the machine specifications

Protection

Over Loading Protection, Over Voltage Protection,

Temperature Protection, Short Circuit Protection
Imágenes para adaptador de tira led 15w: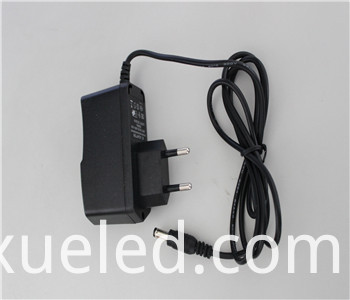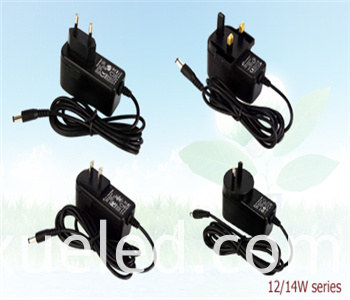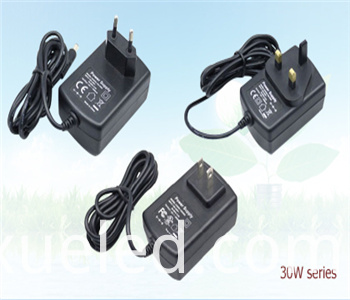 adaptador de tira led Embalaje y entrega: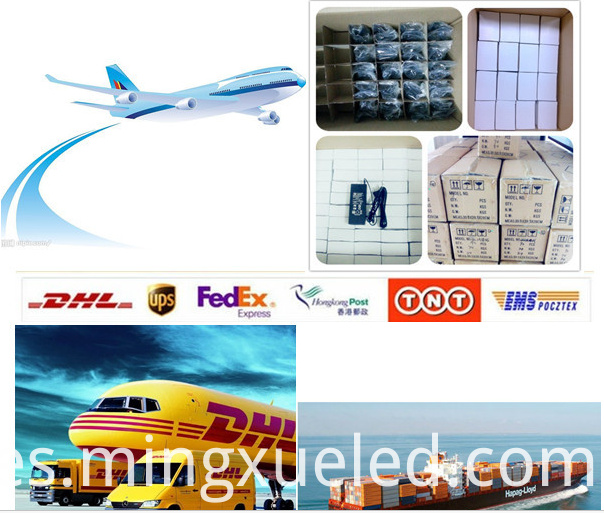 Maquinaria de fábrica: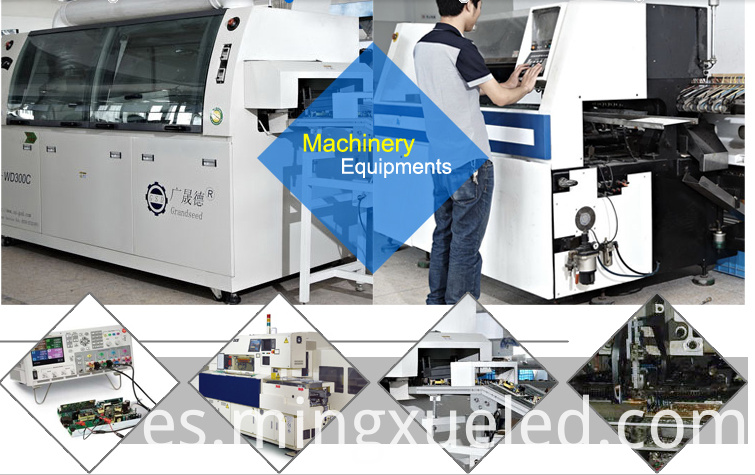 Nuestro servicio:
¿Por qué elegirnos?

Grupos de Producto : Tira de LED Driver