El CE de la UL aprobó 100w 12v llevó la fuente de alimentación de la luz de tira, los conductores no impermeables del grado IP20 para las tiras y los reguladores llevados.
Led Strip Driver no se puede usar en los mismos libros. El principio básico es que una gran corriente nominal puede reemplazar la pequeña corriente nominal de potencia. Estime que alguien va a pensar, piense que la gran corriente nominal de la potencia quemará libros, porque la gran cosa actual. La cantidad de corriente que está realmente en el mismo voltaje depende de la carga.
Controlador relacionado:
Especificación del conductor de tira llevado 350w:
Model

S-25-5

S-25-12

S-25-15

S-25-24

Specification

DC output voltage

5V

12V

15V

24V

Output voltage error

±2%

±1%

±1%

±1%

Rated output current

5A

2.1A

1.7A

1.1A

Output current range

0-5A

0-2.1A

0-1.7A

0-1.1A

Wave and noise

50mVp-p

50mVp-p

75mVp-p

100mVp-p

Inlet stability

±0.5%

±0.5%

±0.3%

±0.2%

Load stability

±1%

±0.5%

±0.3%

±0.2%

DC output power

25W

25.2W

25.5W

26.4W

Efficiency

80%

83%

83%

85%

Adjustable range for DC voltage

±10%

±10%

±10%

±10%

AC input voltage range

85~132VAC/170~265VAC/47~63VAC,120~370VDC

Input current

0.6A/115V 0.35A/230V

AC impulse current

Cold-start current 15A/115V 30A/230V

Leakage current

<0.75mA/240VAC

Overload protection

105%~150% Type,PULSING HICCUP SHUTDOWN,Reset,auto recovery

Over-voltage protection

115%~135%

Temperature coefficient

±0.03%°C(0~50°C)

Setup rise hold up time

800ms,50ms,20ms/115VAC 300ms,50ms,80ms/230VAC

Vibration

10~500Hz,2G 10min./1cycle,Period for 60min,Each axes

Withstand voltage

I/P-O/P:2.5KVAC I/P-FG:2KVAC O/P-FG:0.5KVAC

Isolation resistance

I/P-O/P, I/P-FG, O/P-FG:100M Ohms/500VDC

Working temperature and humidity

-10°C~+60°C,20%~90%RH

Store temperature and humidity

-20°C~+85°C,10%~95RH

Overall dimension

98*97*35mm / 60pcs per carton

Weight

0.3Kgs

Safety standards

Desgin refer to UL1012,EN60950-1,EN61347-1,EN-61347-2 approved

EMC standards

EN55015,EN55022,EN55024,EN61000-2,EN61000-3,EN61547 approved
Imágenes para 100w conductores de tira llevados: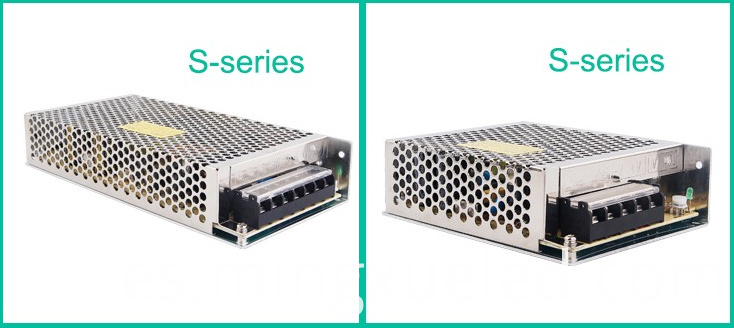 Embalaje y entrega de 100 w led strip driver:
Entrega: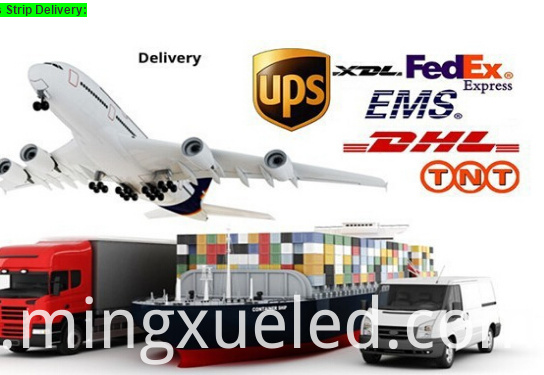 Servicio:

Servicio:
¡Nos dedicamos a ofrecer servicios humanizados para cada cliente! No importa si el negocio es grande o pequeño, siempre hacemos nuestro mejor esfuerzo para ofrecer nuestros mejores servicios a nuestros clientes y desarrollar juntos
1. Dos años de garantía para cada Artículo que cambia la fuente de alimentación
2. estricta inspección de control de calidad antes del envío
3. embalaje a prueba de choques y de alta calidad de la ampolla para proteger el artículo de dañar durante el envío
4. Recepción del diseño del OEM y del embalaje del OEM
5. Fuerte capacidad de producción
6. Top 5 Global E-business Company de Alibaba
7. Servicio en línea, respuesta dentro de las 6 horas
8. ¡La calidad es el corazón de nuestra fábrica y el servicio es el alma!
Grupos de Producto : Tira de LED Driver