Transformador universal IP20 para adaptador de tira LED Controlador de fuente de alimentación DC12V 200W, fuente de alimentación LED para tira de luz LED y controlador de tiras.

Led Strip Driver es un pequeño equipo electrónico portátil y suministro de equipos de conversión de energía eléctrica y electrónica, generalmente por el shell, transformador de potencia y circuito rectificador, su salida se puede dividir en tipo de salida de CA y tipo de salida de CC.
Controlador relacionado Controlador de tira led
Especificación del conductor de tira llevado 350w:
Model

S-25-5

S-25-12

S-25-15

S-25-24

Specification

DC output voltage

5V

12V

15V

24V

Output voltage error

±2%

±1%

±1%

±1%

Rated output current

5A

2.1A

1.7A

1.1A

Output current range

0-5A

0-2.1A

0-1.7A

0-1.1A

Wave and noise

50mVp-p

50mVp-p

75mVp-p

100mVp-p

Inlet stability

±0.5%

±0.5%

±0.3%

±0.2%

Load stability

±1%

±0.5%

±0.3%

±0.2%

DC output power

25W

25.2W

25.5W

26.4W

Efficiency

80%

83%

83%

85%

Adjustable range for DC voltage

±10%

±10%

±10%

±10%

AC input voltage range

85~132VAC/170~265VAC/47~63VAC,120~370VDC

Input current

0.6A/115V 0.35A/230V

AC impulse current

Cold-start current 15A/115V 30A/230V

Leakage current

<0.75mA/240VAC

Overload protection

105%~150% Type,PULSING HICCUP SHUTDOWN,Reset,auto recovery

Over-voltage protection

115%~135%

Temperature coefficient

±0.03%°C(0~50°C)

Setup rise hold up time

800ms,50ms,20ms/115VAC 300ms,50ms,80ms/230VAC

Vibration

10~500Hz,2G 10min./1cycle,Period for 60min,Each axes

Withstand voltage

I/P-O/P:2.5KVAC I/P-FG:2KVAC O/P-FG:0.5KVAC

Isolation resistance

I/P-O/P, I/P-FG, O/P-FG:100M Ohms/500VDC

Working temperature and humidity

-10°C~+60°C,20%~90%RH

Store temperature and humidity

-20°C~+85°C,10%~95RH

Overall dimension

98*97*35mm / 60pcs per carton

Weight

0.3Kgs

Safety standards

Desgin refer to UL1012,EN60950-1,EN61347-1,EN-61347-2 approved

EMC standards

EN55015,EN55022,EN55024,EN61000-2,EN61000-3,EN61547 approved
Imágenes para el controlador de tira led 200w: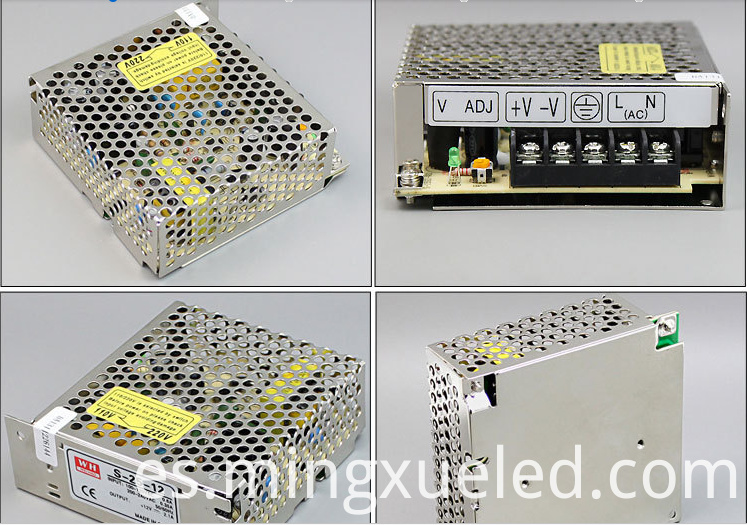 Embalaje y entrega de controlador de tira led 200w:
Entrega de Led Strip Driver: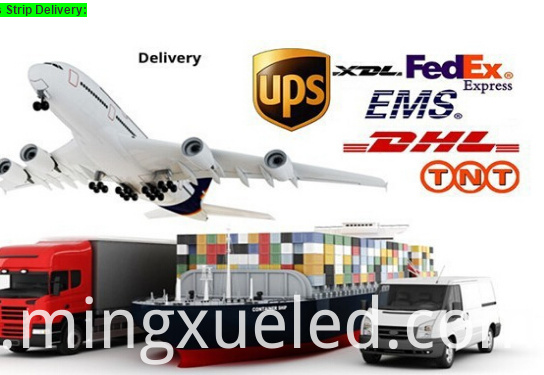 Servicio:

Servicio:
¡Nos dedicamos a ofrecer servicios humanizados para cada cliente! No importa si el negocio es grande o pequeño, siempre hacemos nuestro mejor esfuerzo para ofrecer nuestros mejores servicios a nuestros clientes y desarrollar juntos.
1. Dos años de garantía para cada Artículo que cambia la fuente de alimentación
2. estricta inspección de control de calidad antes del envío
3. embalaje a prueba de choques y de alta calidad de la ampolla para proteger el artículo de dañar durante el envío
4. Recepción del diseño del OEM y del embalaje del OEM
5. Fuerte capacidad de producción
6. Top 5 Global E-business Company de Alibaba
7. Servicio en línea, respuesta dentro de las 6 horas
8. ¡La calidad es el corazón de nuestra fábrica y el servicio es el alma!
Grupos de Producto : Tira de LED Driver