luz de tira llevada IP20 voltaje constante conductor de 350W fuente de alimentación llevada 12v 2a para el conductor de tira llevado y el regulador de tira.

Amplia compatibilidad en la imagen del teléfono, consolas de juegos, máquinas de video de idiomas, Walkman, computadoras portátiles, teléfonos celulares y otros dispositivos.

el voltaje nominal de la fuente de alimentación general se refiere a la tensión de salida del circuito abierto.

no hay corriente cuando el voltaje de salida, por lo que Led Strip Driver se puede entender como, este es el voltaje máximo de salida de la fuente de alimentación de voltaje.
Controlador relacionado:
Especificación del conductor de tira llevado 350w:
Model

S-25-5

S-25-12

S-25-15

S-25-24

Specification

DC output voltage

5V

12V

15V

24V

Output voltage error

±2%

±1%

±1%

±1%

Rated output current

5A

2.1A

1.7A

1.1A

Output current range

0-5A

0-2.1A

0-1.7A

0-1.1A

Wave and noise

50mVp-p

50mVp-p

75mVp-p

100mVp-p

Inlet stability

±0.5%

±0.5%

±0.3%

±0.2%

Load stability

±1%

±0.5%

±0.3%

±0.2%

DC output power

25W

25.2W

25.5W

26.4W

Efficiency

80%

83%

83%

85%

Adjustable range for DC voltage

±10%

±10%

±10%

±10%

AC input voltage range

85~132VAC/170~265VAC/47~63VAC,120~370VDC

Input current

0.6A/115V 0.35A/230V

AC impulse current

Cold-start current 15A/115V 30A/230V

Leakage current

<0.75mA/240VAC

Overload protection

105%~150% Type,PULSING HICCUP SHUTDOWN,Reset,auto recovery

Over-voltage protection

115%~135%

Temperature coefficient

±0.03%°C(0~50°C)

Setup rise hold up time

800ms,50ms,20ms/115VAC 300ms,50ms,80ms/230VAC

Vibration

10~500Hz,2G 10min./1cycle,Period for 60min,Each axes

Withstand voltage

I/P-O/P:2.5KVAC I/P-FG:2KVAC O/P-FG:0.5KVAC

Isolation resistance

I/P-O/P, I/P-FG, O/P-FG:100M Ohms/500VDC

Working temperature and humidity

-10°C~+60°C,20%~90%RH

Store temperature and humidity

-20°C~+85°C,10%~95RH

Overall dimension

98*97*35mm / 60pcs per carton

Weight

0.3Kgs

Safety standards

Desgin refer to UL1012,EN60950-1,EN61347-1,EN-61347-2 approved

EMC standards

EN55015,EN55022,EN55024,EN61000-2,EN61000-3,EN61547 approved
Imágenes para 350w led strip driver: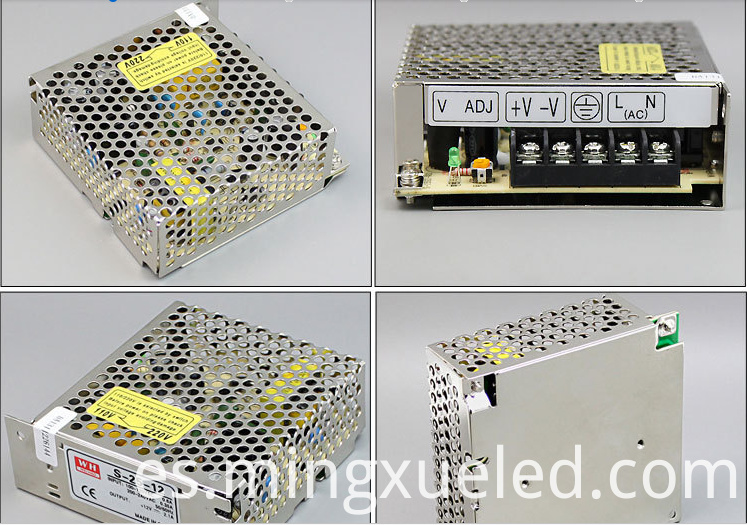 El embalar y la entrega del conductor de tira llevado 350w:
Embalaje:
Entrega de LED Strip Driver: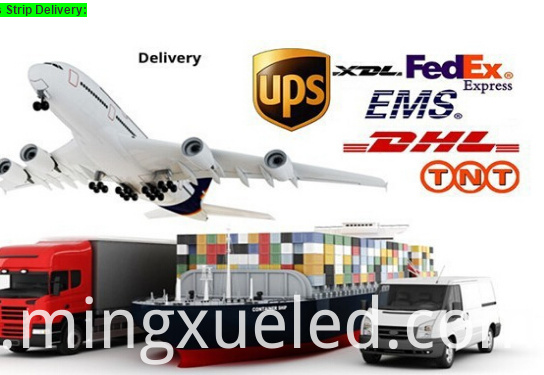 Servicio:

PREGUNTAS MÁS FRECUENTES:
1. Voltaje
• Salida XXV en la fuente de alimentación de conmutación. XX es el voltaje.
Ejemplo: 5V, 9V, 12V, 13.8V, 15V, 18V, 24V, 36V 48V .............
2. Actual:
• Salida XXA en la fuente de alimentación conmutada. XX es el actual.
Ejemplo: 0.5A, 1A, 1.5A, 2A, 3A, 4A, 5A, 6A 10A 15A 20A 30A 40A 50A 60A 80A ......
3. Calidad
• Tenemos el mejor ingeniero profesional y experimentado y estricto sistema de control de calidad y control de calidad. Rpair tasa por debajo de 0.1% ~ 0.2%.
4. Entrega
• Fuerte capacidad de producción: 6000 piezas por día, podría proporcionar paquete customerlized a petición. Haremos que el envío sea el más económico para usted y el costo del flete se informa con anticipación para su consideración y requisitos.
5. Período de garantía
• Durante el período de garantía, si se descubre algún defecto y / o falla inherente, el Comprador deberá notificar al Vendedor y presentar pruebas de las piezas defectuosas defectuosas o dañados, después de la prueba y confirmación del vendedor, si el producto está dañado debido a productos defectuosos. El Vendedor tomará medidas inmediatas para reparar, reparar o reemplazar las piezas defectuosas o defectuosas a sus propios gastos dentro de los 7 días posteriores a la recepción del aviso del Comprador por fax / correo.
Grupos de Producto : Tira de LED Driver